---
The micro-clamping knob: BOUTET's third worldwide launch in 2019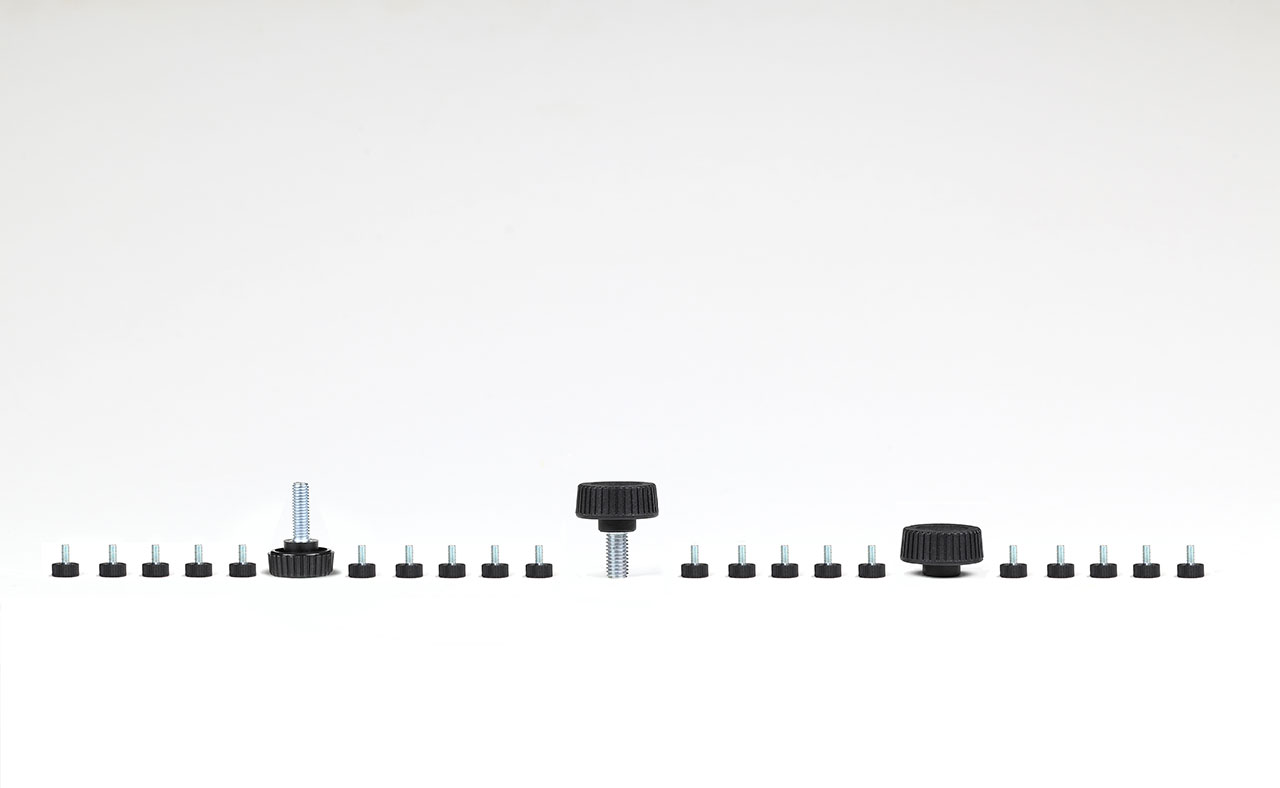 In May 2019, in response to the specific request of a client from the aerospace sector, BOUTET developed an extraordinary clamping knob: the micro-clamping knob. In order to meet the precise needs of its client, BOUTET spent months on research and development. The result of its labor is an international first in the field of clamping instruments.
A unique micro-clamping knob
BOUTET's client, a renowned manufacturer among the suppliers of the European Space Agency, needed a micro-knob with exceptional characteristics: weighing less than 1 gram and measuring less than 6.5 mm in diameter.
It should be known that to date, no clamping component of this type had ever been made in the industrial handle field, making the challenge tackled by BOUTET unprecedented.
The search for an ultra resistant composite material
With strength as a primary concern, BOUTET's R&D used a high-stability composite reinforced with either glass microbeads or other particles of microscopic diameter.
The challenge was also significant in terms of cost control. In mechanics and molding, miniaturization is an extremely difficult exercise. The process demands precision in terms of design and execution and poses a challenge in terms of production costs as well
Responding quickly to a difficult request
Early on in the research process, BOUTET identified polyamide 6, an elastomer with excellent mechanical strength, as the best solution. The most difficult element by far was designing and creating the mold and tools under the tight timing imposed by the client.
The maximum requirement for a micro series
This RAL 9016 special color clamping micro-knob was produced in a very limited series of 500 pieces. The design took 6 months of research and extensive testing. Despite the short lead times and the small quantity produced, BOUTET meticulously went through all the usual testing procedures with one single objective: to optimize and validate the design of the 4-cavity mold required to manufacture the product.
Extending the fields of application
Originally developed for one of the world's leading manufacturers of aerospace equipment, the main areas of use for these micro-knobs are:
Electronics
Robotics
Measurement and control instrumentation
Aeronautics and aerospace.
Meeting the challenges of today's industrialists
Before BOUTET, no other manufacturer had ever produced such a microscopic handle. This innovation marks another unprecedented first for BOUTET.
With its 185 R & D engineers, BOUTET manufactured a custom piece and met managed the difficult restrictions imposed by its client.
Since its creation in 1925, BOUTET has molded more than 600 million industrial handles, each proudly bearing the name of the brand. By engraving its name on all its products, BOUTET commits to solving the extreme challenges of the industrialists of yesterday as well as today.
Tell us about your project
---